Game reserve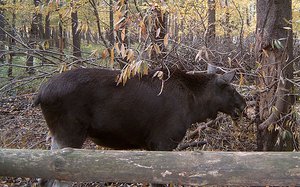 Less than 500 m away..
from the Waldschaenke you will find the historical game reserve.

Elector prince Moritz von Sachsen (1542-1546) erected a hunting castle in the Friedewald forest because of the large amount of game and the beauty of the landscape. It was rebuilt several times in later years and was called "Moritzburg". At the end of the seventeenth century elector prince Johann Georg IV had an animal garden set up in the vicinity of the castle. The game kept there guaranteed the nobility a successful hunting experience. This animal park was situated in the area of today's game reserve in Moritzburg. With an area of about 75 acres (30 hectare) the game reserve contains about 200 animals out of 30 species.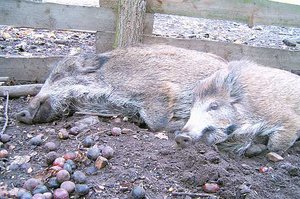 The Saxon forestry commission office in Moritzburg oversees the game reserve. The intention is to keep a piece of Saxon history alive for the rest-seeking visitor and to show wild, living animals under natural conditions. Besides the protection of species the commission office puts a lot of emphasis on public relations work concerning the forest and the deer. Guided tours through the game reserve and lectures given by wildlife experts in the multi purpose building turn every visit into an experience.