Prinzenzimmer (Prince's Room)
This room, directly connected to the Churfuerstenzimmer, is dominated by its original leather wall papers and antique caramic oven.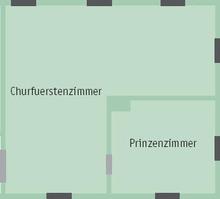 Details

| Size | Lenth and Width | Daylight | Pax. Individual Tables | Pax. Group Tables |
| --- | --- | --- | --- | --- |
| 16 qm | 4,20 m x 3,80 m | yes | 6 - 8 | - |
The Churfuersten (Duke's Residence) and the Prinzenzimmer (Prince's Room) originate with the historic Guardian's House (since 1770). This is the place where you can authetically experience the history of the Saxanian Dukes.
The walls are decorated with the original and well preserved leather wall papers. The two antique ceramic ovens from Meissen will surely catch your eye.

the long and diverse history of this house also stems from regular visits of the Saxonian Dukes, their successors, family members of the famous Wettin family. After the Second World War and the German separation, statesmen such as Erich Honecker, Franz-Josef Strauß, Fidel Castro, and more recently Kurt Biedenkopf and Kurt Masur, paid these traditional rooms a visit.
The Prinzenzimmer is particularly suitable for explusive and private dining in a small group.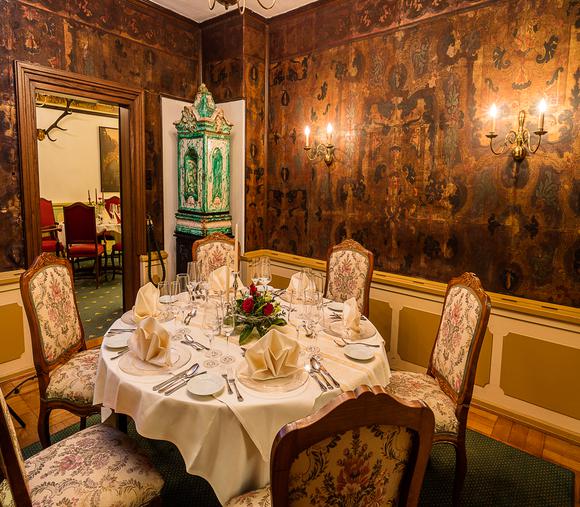 Seating Options